Lockdown Diary 2020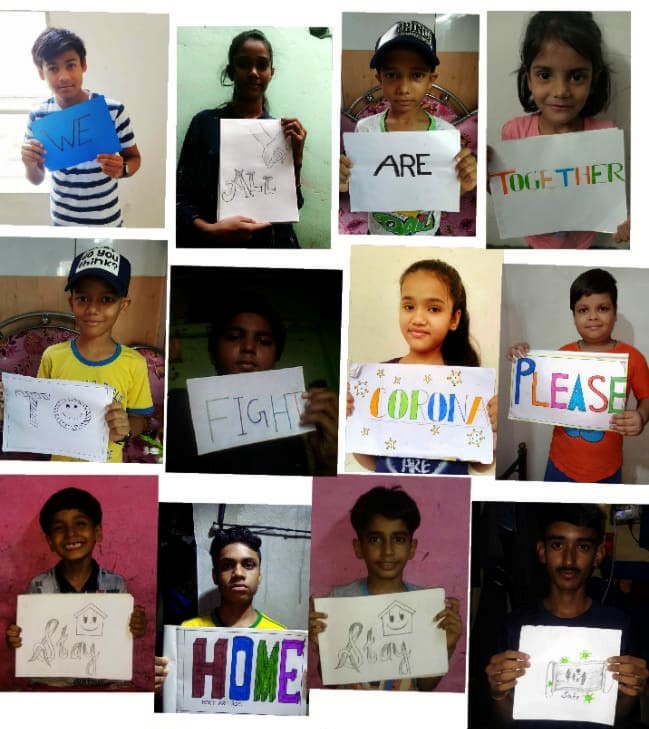 March 2020:
Lockdown The entire world had come to a halt during Covid and the resulting lockdown. However, Gyan Deepak can humbly yet proudly boast to be an organization which never slowed down. On the contrary, it immersed itself deep into research and intensive learning mode. As a result, after situation started getting back to normal and when offline mode of education has also started, Gyan Deepak is continuing to reap benefits from both offline as well as online modes of education and communication. Gyan Deepak came to a halt for the first time since it started, since the entire nation had gone into the lockdown mode. However, very soon, we decided to go for online mode of education and started taking baby steps at a time towards its implementation.
APRIL : CHALLENGES
While trying to implement online education, we faced unprecedented challenges. Few of them were:
Unavailability of smart phones with students.
Teachers, some of them quite old, were not at all comfortable in online mode of teaching.
There was no organization or NGO whom Gyan Deepak could reach out for guidance since online education was unheard of that time. (at least, we were not aware of any organization which had started it in March,2020).
JUNE: Gyan Deepak unlocks Lockdown
GRIT & DETERMINATION: These are the core values which has always been the attributes of Gyan Deepak team. The entire team of Gyan Deepak rose again, stronger and more determined than ever.
How we did it
Teachers as well as students adapted quite well to online education with minimum resources available. Not a single student was deprived of education in spite of not spending a single penny on gadgets. Watch this video for more details.
Free ration was distributed to all families.
The shattered roof of Gyan Deepak was re built.
JULY : PROMODNAGAR CENTRE
Experience of online teaching gave us the confidence to start a new center at Promod Nagar, 30 kms away from our main centre at Ballygunge. More details (linkgyandeepakcenter,promodnagar) about the centre.
AUGUST: PATRIOTISM AND ONLINE ACTIVITIES
There is never a dull moment at Gyan Deepak. Students of all age groups of Gyan Deepak were completely engaged in diverse online activities which was organized for them during the month of August to help them to cope with the difficult covid situations which they were facing at their shacks. Some of the activities organized for them were :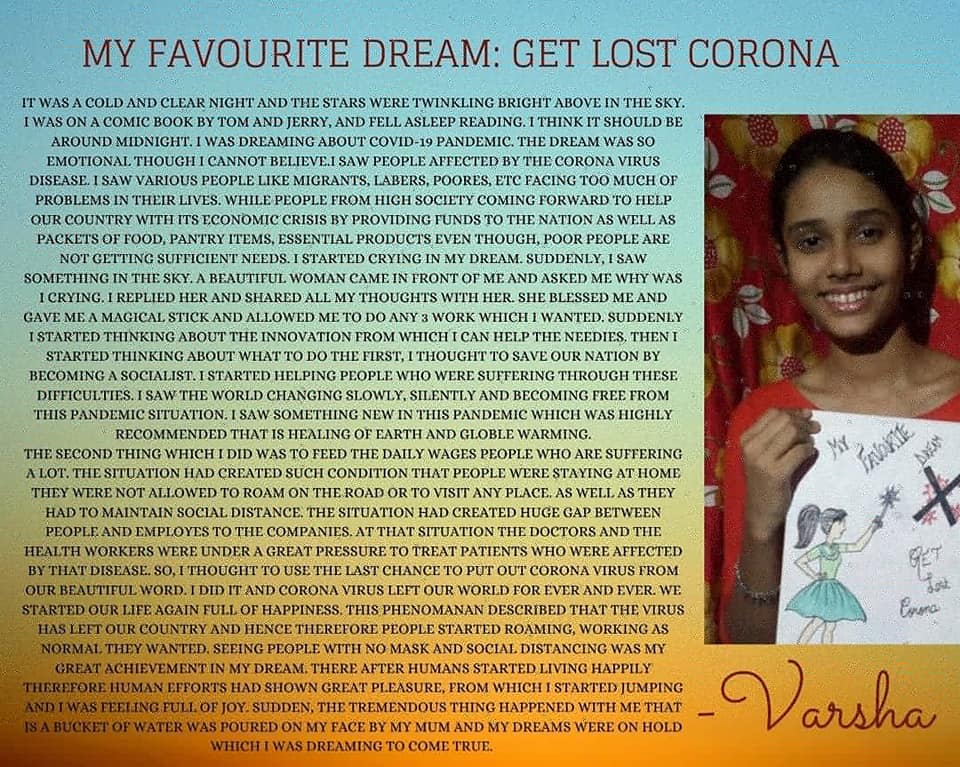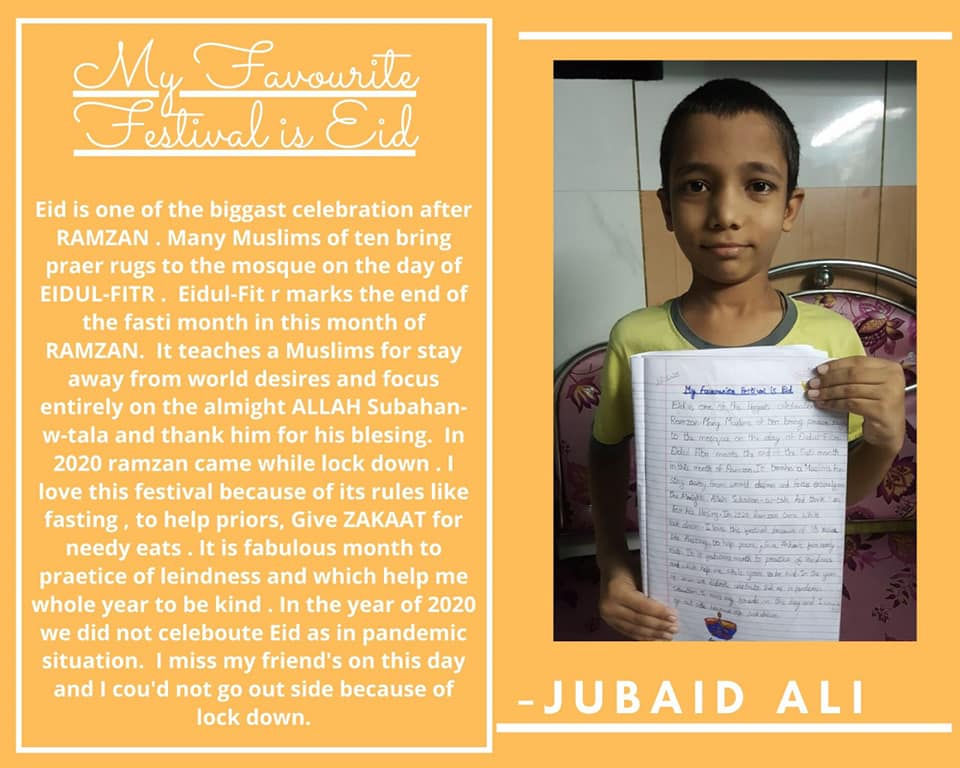 SEPTEMBER : ONLINE TEACHER'S DAY
Teacher's day was organized online by the students with equal vigor and enthusiasm the same way itused to be celebrated every year in offline mode.
OCTOBER :
MASS DISTRIBUTION : Ration supplies and sweets were given to the students to add colours to the festive season ahead.
NOVEMBER: CHILDREN'S DAY
Special craft activities and online games were conducted to make them feel special and loved which the kids enjoyed thoroughly.
December: Exams And Online Teacher's Training
Annual exams were held offline for the students at both the centres of Gyan Deepak. Gyan Deepak also added another feather to itscap by introducing ONLINE TEACHER'S TRAINING in the month of December,2021.
With the help of this module, we were able to hire and train the local teachers at Gangdhara( a remote village in Bihar) and start a center there. More details.
Together we can, together we will
Bring a positive change in the society